Making art accessible and celebrating the restoration of our unique Vulliamy clock, with light supper included.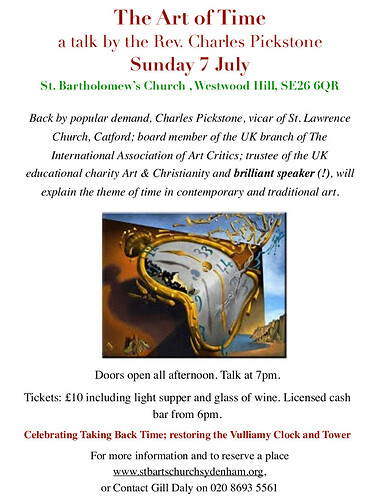 Some of you may remember Charles when he came and talked to us about Angels in Art several years ago during our Angels Exhibition. He is definitely back by popular demand!
Heard that he is a very good and interesting speaker. Jane.S
Yes I went to the last talk and he is a very interesting expert on art history and symbolism.
Charles is a wonderful speaker; interesting and informative and really rather funny at times. One of those people who make you realise you have learnt a lot while never having felt you were being taught.