In search for our cat, we were given a possible sighting and may have discovered a different possibly lost cat. Photo below. Let me know if you recognise it as lost.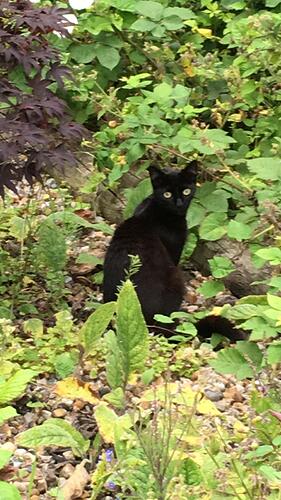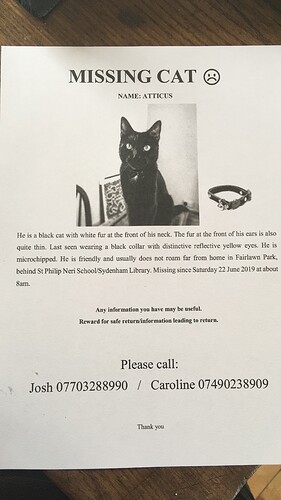 Possible/ probable sighting reported on Recreation Road running towards Mayow Park. Please can everyone on Bishopthorpe Road keep an eye out in any gardens and sheds? Thank you! ‬
Atticus is 5 days gone now, having never stayed away for a night before.

Thank you so much to everyone who has been helping so far with potential sightings and well wishes.
Please continue to keep your eyes open for us and send any potential sightings (with photo if possible) to 07490238909. We are so so worried about him and just hoping he's not alone and hurt.
Please check under your hedges, in your garages, garden sheds, aged cat-loving relative's houses… in case he's trapped. He's almost completely black with one small spot of white on his chest and distinctive collar with green cat eyes (if still wearing) as seen in photo.
PLEASE SHARE
We live beside Home Park and Philip Neri School.
Please help us.
Thank you!!