Please does anyone have a picture of the Duke of Edinburgh pub, which used to stand on Wells Park Road?
I have found this shot from 1961, where it is in the background, but nothing else so far.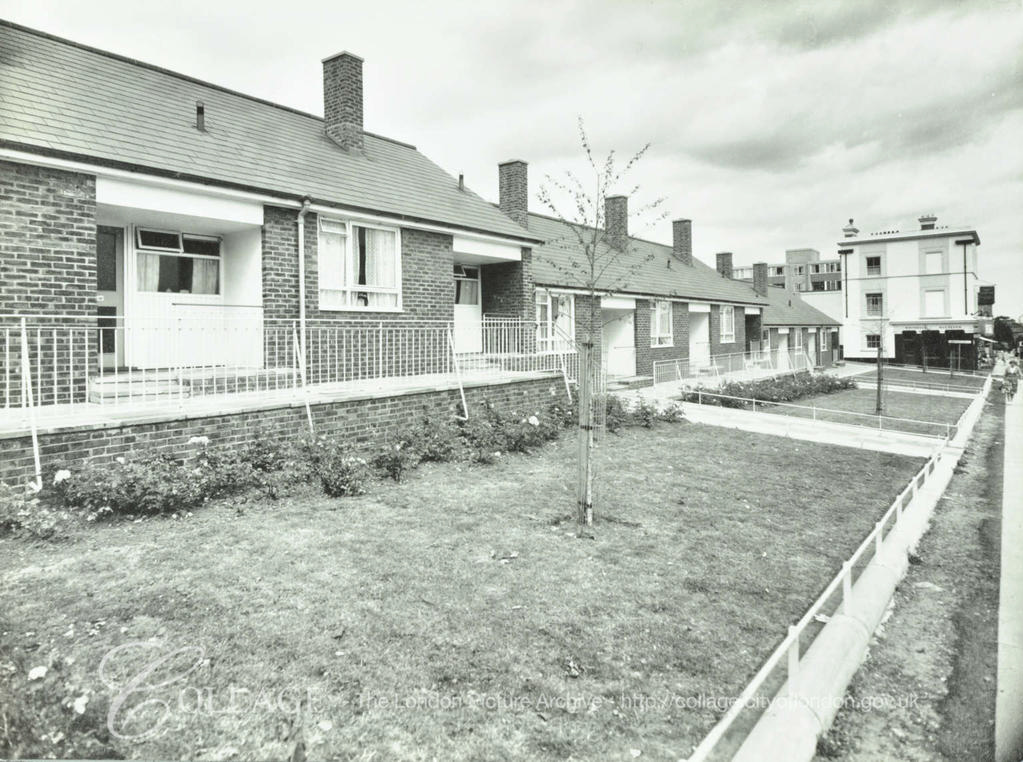 Nice old piccy here of the Cottage of Content on Wells Park Road. This and the wider shot were taken in 1957. The final picture was taken in 1960 - presumably taken after the Council started demolishing the houses. Shame. No wonder my mum didn't recognise Wells Park Road when I drove her up it a few years ago.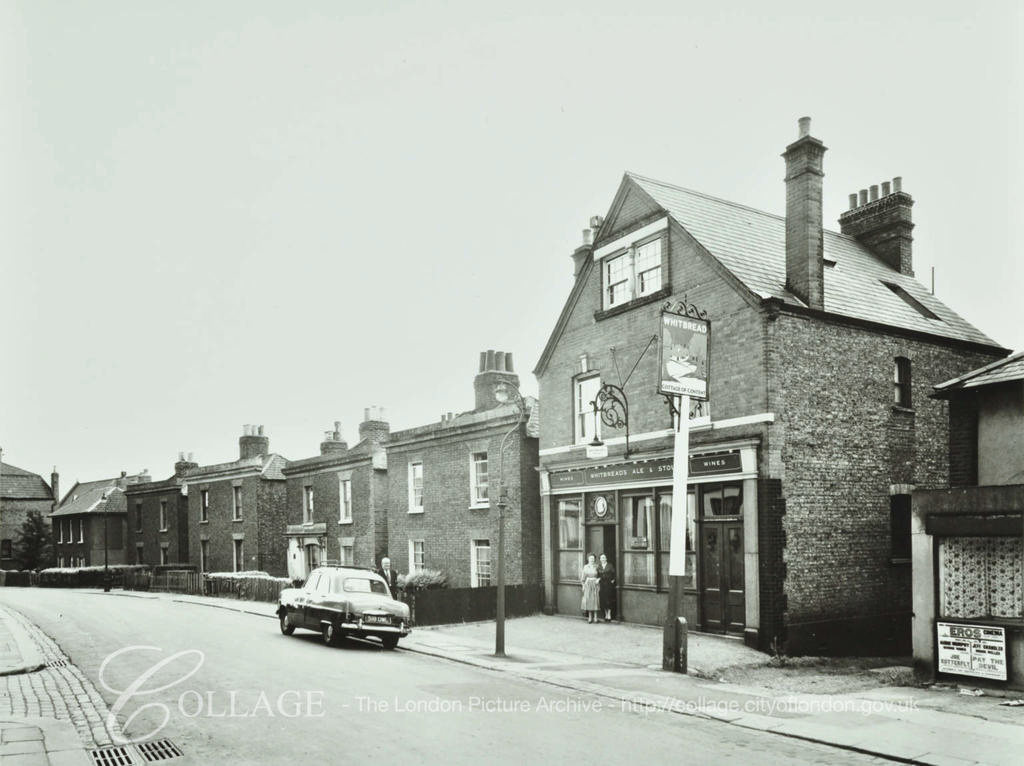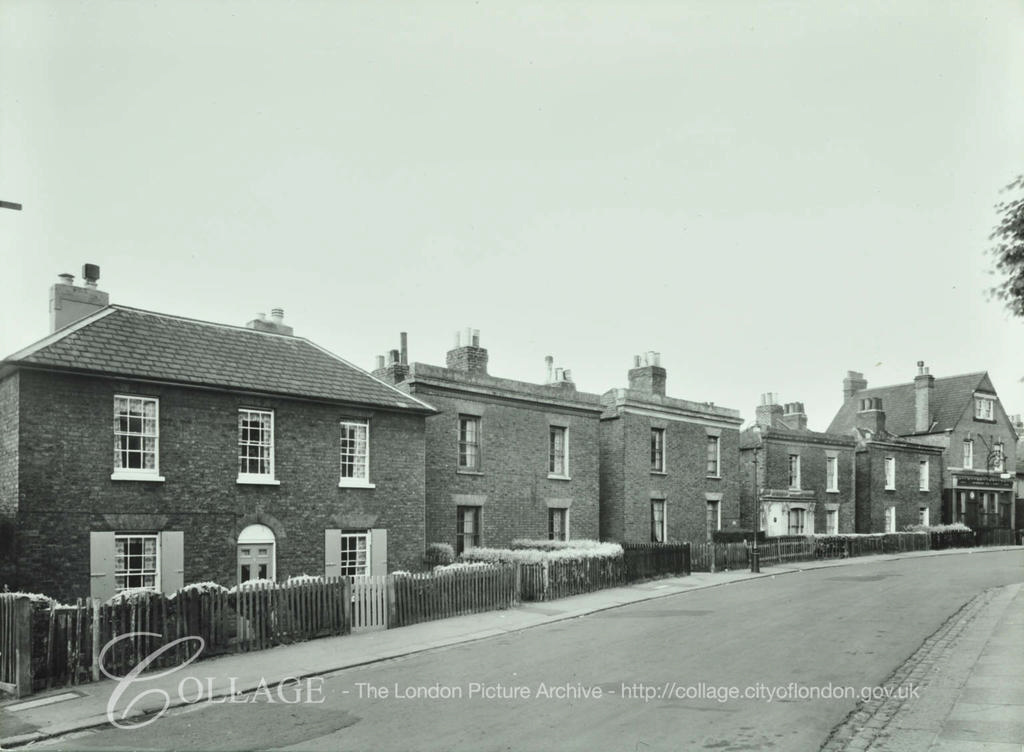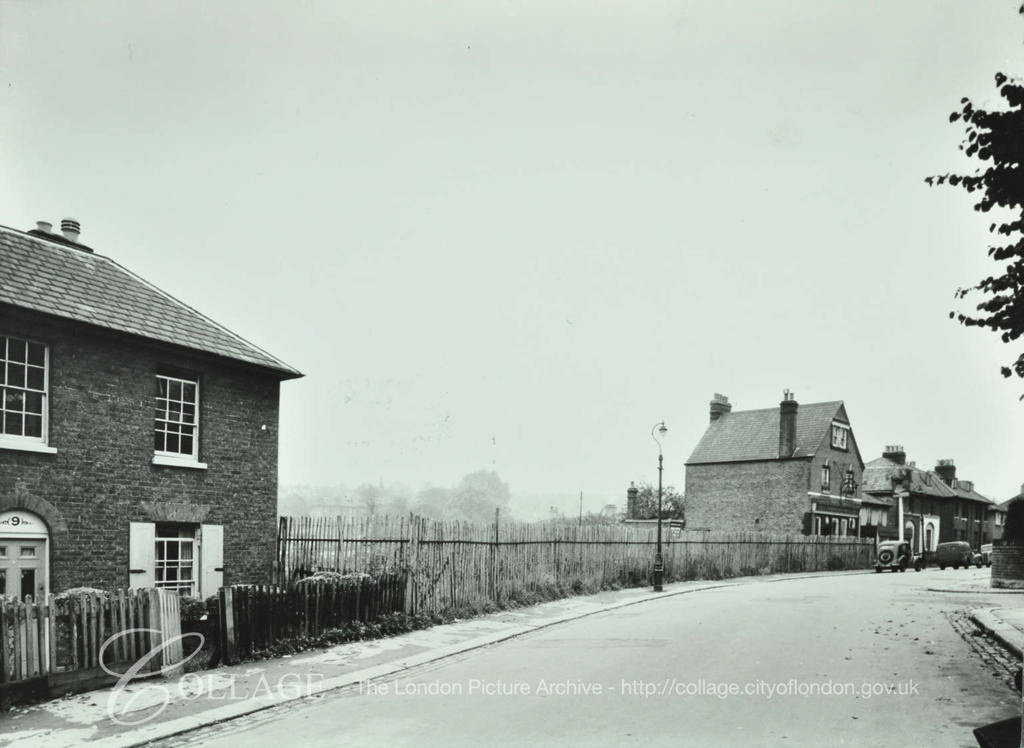 HI
Lovely photos - where on Wells park road were these shots taken?
I believe the postal address was 29 Wells Park Road - but house numbers did change and I haven't checked that out, so I'll need to come back to you on that. According to pub wiki, the Cottage of Content stood where Hensford Gardens is now, which makes sense if you compare the houses in the background in these two shots.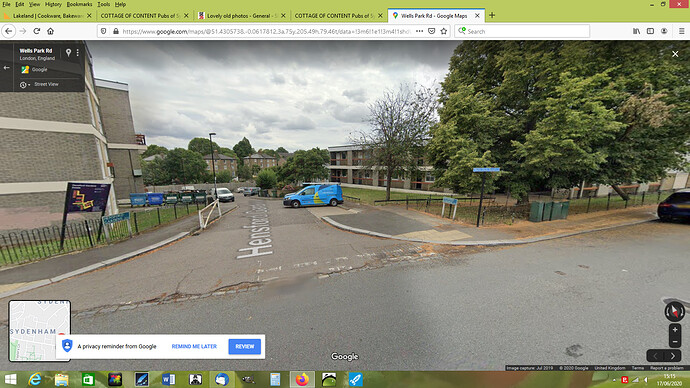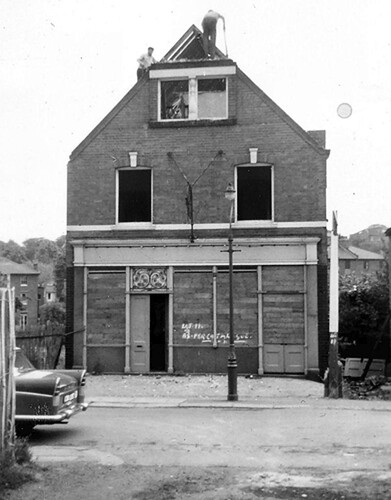 More info here …
http://www.dover-kent.com/2014-project-b/Cottage-of-Content-Sydenham.html
Upper Sydenham Station 1922
Upper Sydenham Station 1955
Upper Sydenham Railway Station House 1962
1964