SE26.life
9 Oct '18
From https://www.wildlondon.org.uk/node/7802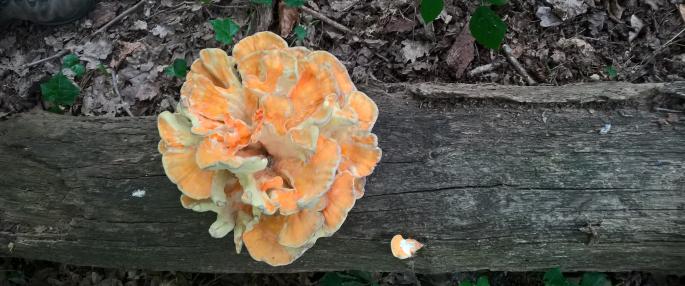 Chicken of the wood fungi
Event details
Sun, 21/10/2018 - 11:00am - 12:30pm
Join us for a foray into the weird and wonderful world of fungi.
A guided walk to introduce visitors to the various fungi that can be found in Sydenham Hill Wood, London Wildlife Trust's oldest reserve and the largest remaining fragment of the ancient Great North Wood.
This not a foraging walk and we will not be harvesting mushrooms to eat.
Meet at the Crescent Wood Road entrance to Sydenham Hill Wood. Please note the wood has many uneven surfaces, so wear suitable clothing and footwear.
Please book a space via Eventbrite.