SE26.life
24 Aug '18
Event details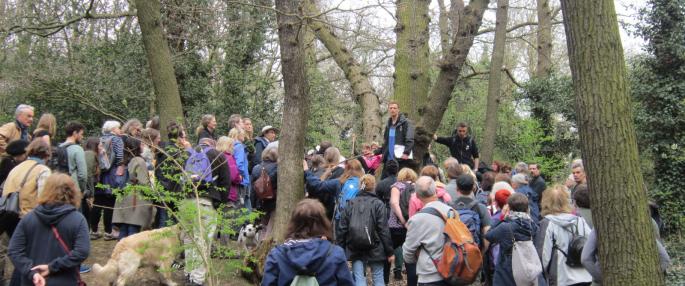 Sat, 01/09/2018 - 12:00pm - 4:00pm
Join the Great North Wood team for a guided walk through remnants of the Great North Wood
The latest in the series of Great North Wood walks will be from Sydenham Hill station to Sydenham station, encompassing a number of wonderful greenspaces. Come along and learn about the history and wildlife of the Great North Wood as we pass through Dulwich Wood, Sydenham Hill Wood, Hillcrest Wood, Sydenham Wells Park, Albion Millennium Green, Dacres Wood and Mayow Park.
Please wear suitable footwear for woodland with rugged paths and inclines. Many of the sites also have reasonably long flights of steps. If there is prolonged heavy rain, thunderstorms or high winds the walk will be cancelled.
Meet outside the exit from Sydenham Hill station on College Road - SE21 7NB.
The walk will finish at Sydenham station at the Sydenham Station Approach - SE26 5EU.
This is a free walk, a minimum donation of £2 towards our work is recommended. No need to book.
Venue location
Meet outside Sydenham Hill station,
College Road,
Upper Sydenham,
SE21 7NB