Archived on 6/5/2022
Best coffee in Sydenham?


JMLF
23 Jul '17
Gotta be on the hoof for me. Plenty of good spots both Kirkdale and Syd high street but on the hoof consistently has amazing coffee whether in the restaurant or at any of the station stalls.


Townleygreen
26 Jan '18
Personally, I prefer Cherry & Ice's coffees!

jonnoprice
16 Mar '18
If you want to get a serious caffeine hit and bounce off the walls for a couple of hours then I highly recommend popping down to The Journey Cafe at Kirkdale / Dartmouth Rd.
Check out their reviews on FB - and super friendly couple who live locally who run the place… Nice cakes and sandwiches - one to support.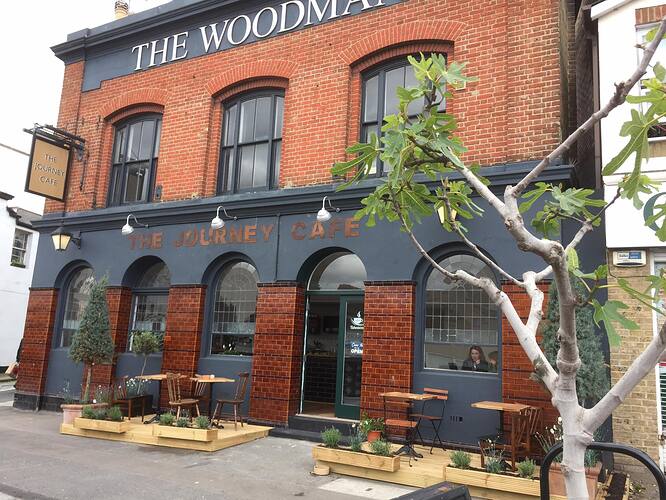 LoveKirkdale
18 Mar '18
Agree … Love the coffee at the journey cafe. However didn't like the takeaway cup - It was too small and coffee went cold pretty quick. But its good if you have the coffee there. Nice atmosphere.

SabrinaF
7 Dec '18
Journey Cafe is my favourite so far. Going to try out St Davids in Forest Hill soon as it's meant to be excellent

JMLF
7 Dec '18
Tough one as so many!
For overall convenience as well as deliciousness I'd have to go on the hoof!
For setting and deliciousness I'd have to go Brown and Green in Mayow Park or Alexandra Nurseries
Every coffee I've ever had from cherry and ice and cobbs corner has been great
I keep telling myself to try sugahill cafe as it's been a while, the owners are lovely and they recently had a refit
We are very much spoilt for choice in Sydenham and nearby places (e.g.: St David's in FH is great if you are lucky enough to get there at a time it's not rammed/noisy/hot!)
Enjoy!!!

JMLF
7 Dec '18
Ps: I'd recommend roasted bean if you happen to be in and struggling to choose from all the great places in Crystal Palace!

marshall137
3 Jan '19
A little further afield but a new favourite for me is the artisan chocolate cafe in Crystal Palace called Blowing Dandelion. They make their own blends and they also do some incredible chocolates.

anon3821395
24 Sep '19
Brown & Green Cafe, south London
There's a few of these in south east, particularly Crystal Palace, but we like the one on Church Road best. Cute, rustic interiors, fantastic bacon sarnies and the rest of the brunch game is strong too. Kids are spoiled here rather than merely tolerated.
Brown & Green Cafe has locations in Crystal Palace, Sydenham and Gipsy Hill



bela_guau
13 Jul '20
Not sure if it counts as Sydenham, but I think that the coffee at The Moustache at 99 Kirkdale is wonderful! I'm glad that they have been opening again, albeit with reduced hours.

Monica_Whiskerz
14 Jul '20
St David's is great if you can get a seat. My favourite is cobbs corner.