maxelena7
15 Oct '20
OUR FELIX IS STILL MISSING!!!
Probably scared, disoriented and hungry. We are heartbroken. PLEASE HELP!
LAST SEEN SE6 3NN - Meadowview Road( By Southend)
Got lost on October 8th, 2020. Unfamiliar with the area. Just got relocated from about 12 miles away
Please post, tell, share. We all need to help each other!.
Thank you !


FELIX updated 10:10:20.pdf (991.2 KB)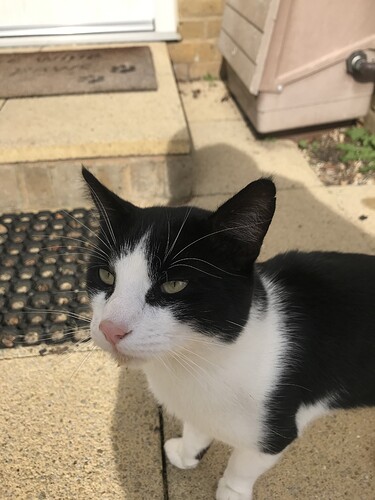 Please contact me at my facebookaccoaunt:
Rumi Teneva
?
tn
=C-R&eid=ARAONn3zdbaVpn5ymvuAWz-RIfNzcjUFnQWLl2utoCWCU8nFXLxxzNWDNEmybc7ZmmvmYTB-287di4Ua&hc_ref=ARTPo65a80GAyGEm1R4RSSRI-r-Ngj9pWX3bdiUIzttMquvKbk0TTv8mAYkz2mOvBE0&fref=nf&
xts
[0]=68.ARAZUihyNJ3T5pwDtmKkmQ4f7p8reb6_cuwc1OABJd83XmY9ir14iFMTL-tPybZJUZqVZ4wS72fOWOPEDd2rAd7MkVuqlIO1JfG04PfJg77g1sLPPA3KNLs_fBVFLG76S0lSFodrbcQZZoS74Nf5013sVBRHt7WB5Ia_o_Jr98YezEcX_nzBEuJDtJMpiFgONZIJkP_ULjOoEj7J0n6Uvs4m1eSM6cHkxGpjZQjQVswc-_5aH_2By0PZNxSZfAEGK609Tj1-s0vVTX0hnfZDn3QaU9Ew0nArT3g
or email:
rumiteneva@gmail.com