Archived on 6/5/2022
What parking on pavements does for us pedestrians


marymck
8 Dec '19
It was a joy last night to have car free pavements for the Kirkdale Christmas tree light up. (Although the huge puddle in one of the craters caused by persistent parkers was annoyingly unavoidable). The cones set up by Highways - coupled with a bit of finger wagging at a couple of drivers - worked well. But sadly the cones are now gone and persistent offenders that damage our pavements are returning.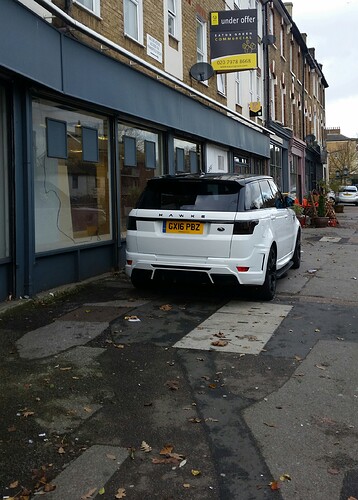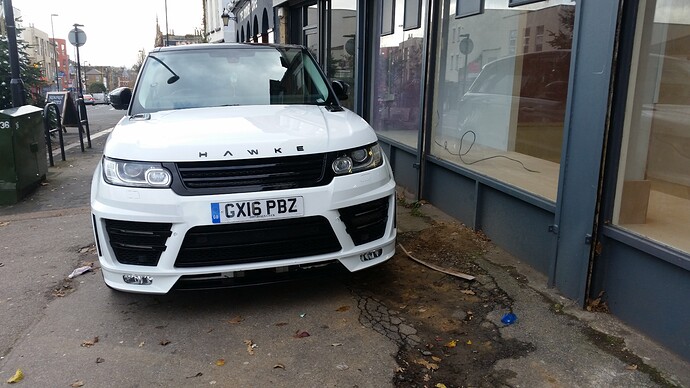 NigelA
18 Dec '19
Fully agree
Surely this should be an easy win for traffic enforcement ? It seems to be getting worse and I worry that ordinary people will eventually come to see pavements as fair game for parking as the thuggish and the selfish clearly do already.

Sgc
20 Dec '19
Hopefully the situation might improve now the old costcutters is being filled. It will be a bra fitting shop. Hopefully if the unit is filled then people will not park outside it.

marymck
20 Dec '19
And the freeholder has promised that there will be no parking allowed outside the two shops that will (subject to planning permission) result from the divvying up of CostCutters.
Following requests by Sydenham Society and residents the freeholder has agreed that the stores' refuse will kept in the rear car park, rather than on the front pavement as before and also that loading/unloading will take place from the rear. There's a revised Design and Access Statement here … https://planning.lewisham.gov.uk/online-applications
/applicationDetails.do?activeTab=summary&keyVal=_LEWIS_DCAPR_102100
The application is still live if anyone wants to send a comment to Lewisham Planning.
I'm told some of the persistent pavement parkers live in the flats above CostCutter, despite having a dedicated car park to the rear.
The Journey Cafe also park there. Unlike the other shops in that section, neither the Journey Cafe nor the former Thai Restaurant (boarded up for 17 years now) have a curtilage to the front.
Update: planning permission has been approved. Decision letter here:
https://planning.lewisham.gov.uk/online-applications/applicationDetails.do?activeTab=documents&keyVal=_LEWIS_DCAPR_102100

weepy
29 Dec '19
Which is the former Thai restaurant?

marymck
29 Dec '19
92 Kirkdale - the corner shop at the bottom of Fransfield Grove. It was called Mathurose and has been boarded up since 2002. It's a great shame as it's a prominent location. There's usually a car parked on the pavement there.