SE26.life
8 Nov '19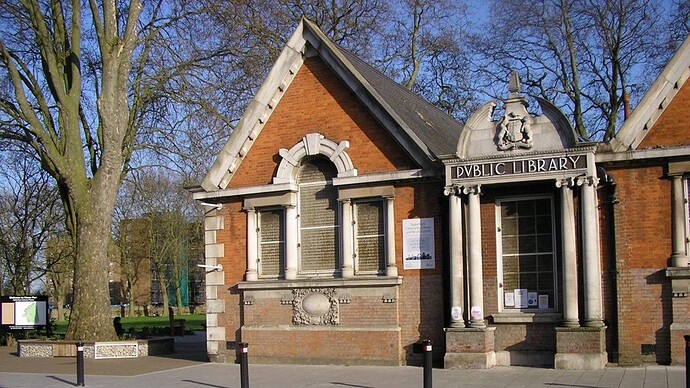 From their website http://www.sydenhamlibrary.co.uk/
Sydenham Library reopened on Monday 4th November 2019 as part of V22 Libraries. We would like to thank all our volunteers for their support and help during the time we were closed and look forward to continuing to build this wonderful community library.
Leaf and Groove is a second hand book and vinyl shop on Dartmouth Road where all profits go to supporting V22 Libraries. They take donations of good quality books and vinyl, CDs and DVDs. www.leafandgroove.com
Sustainable Community Library Model
Leaf and Groove is one of the pillars of financial support for creating a sustainable model for community libraries, without having to reduce library space, opening hours or level of service. While everyone involved with V22 Libraries believes that a properly funded state-run library service is the best and first choice, we also believe that community libraries can be run in a professional and sustainable manner.
Library Services
If you are looking to borrow books, renew books or reserve a title, you can still do this by visiting Forest Hill Library, but you can also do this from the comfort of your own home through the arena interface on the Lewisham Libraries web site. Click here for book borrowing services for all Lewisham library card holders. You can also access many other services for FREE such as listening to audiobooks, reading magazines and newspapers online, downloading ebooks etc
Help us Build for the Future
Volunteer
A community-run library means just that, and we really need the support of our community to keep our library great and to make it even better. Please consider volunteering your time to help us run the library or to provide additional related services. Click here for more information.
Keep talking to Us
Please do contact us if you have concerns about any aspect of the library services provided. We want to hear from you – good or bad – and if you think there is something you can offer in support then we would very much like to have that conversation too.