SydenhamSociety
16 Oct '19
Continuing the discussion from Back the Bakerloo Line Extension - Help bring the Bakerloo line to south east: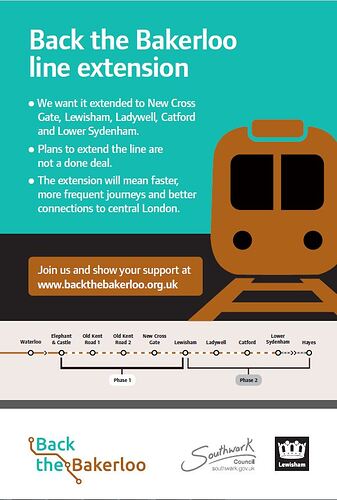 Lewisham Council is campaigning to bring the Bakerloo Line to Lewisham, Catford, Sydenham and beyond. A tube line would be transformative for Lewisham and the whole SE London economy with:
- a train every 2-3 minutes into central London
- stations at New Cross Gate, Lewisham, Ladywell, Catford and Lower Sydenham
They're making the case to government to get it built. They have over 19,000 signatures and need your support to get it up to 20,000 before TfL launch their consultation
- Sign up at www.backthebakerloo.org.uk and help make it happen. It will take 30 seconds at the most!