Archived on 6/5/2022
Historic horse troughs stolen from Sydenham, Penge, Chislehurst and Downham streets





SE26.life
29 Sep '19
Comment by Claire Frost on our Facebook post:

Vennerist
30 Sep '19
Baffling and upsetting. One wonders what these criminals might steal next. War memorials? Statues?
It is sadly unlikely that these artifacts will appear on public antique listings. More likely: they will have been stolen to order by organised criminals with the kind of resources it takes to physically remove these items.

PWM
21 Nov '19
Stolen two weeks ago in Widmore Green Bromley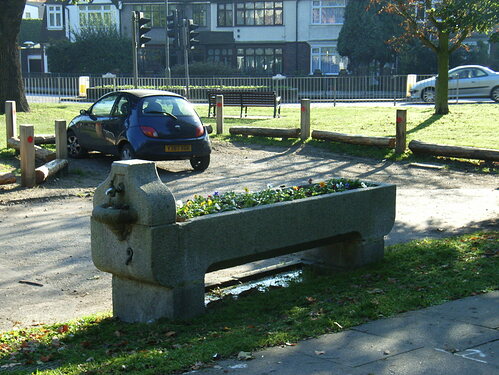 This one was actually a Grade II listed structure; doesn't help its protection but at least there is a detailed description: It's incribed with the words 'METROPOLITAN DRINKING FOUNTAIN AND CATTLE TROUGH ASSOCIATION.' It has a drinking fountain with bowl at one end and dog trough below. Police and Council have been informed.

marymck
21 Nov '19
The Listing also means it's classed as a "Heritage Crime", so should see the police response and any penalties escalated.

anon3821395
6 Jan '20