SydenhamArts
14 Aug '19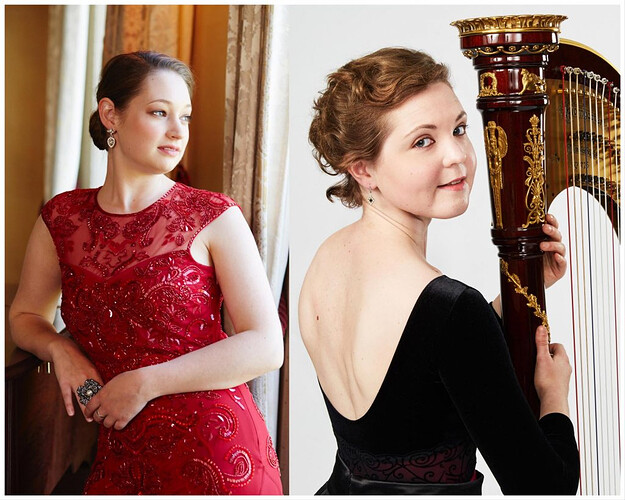 https://sydenhamarts.co.uk/event/platform-soprano-camilla-jeppeson-harpist-mary-reid/
A Feminine Journey with soprano Camilla Jeppeson and harpist Mary Reid. An exploration of female composers, poets and muses featuring music by Fanny Mendelssohn-Hensel, Pauline Viardot, Emily Dickinson and many more.
Soprano Camilla Jeppeson and harpist Mary Reid began working as a duo after several years of performing together as accompanists with the Promenade Girls' Choir in Surrey. They enjoy performing a wide range of music from the Renaissance to the present day, but bonded over a love of French music. Camilla initially studied as a pianist before training as a singer. Most recently, Camilla made her Italian debut as Lauretta in Gianni Schicchi, and her house debut at the Teatro del Giglio, Lucca. Other engagements have included performances at the Royal Greenwich International Early Music Festival, an appearance with the Rameau Academy accompanied by Rob Howarth, Cadogan Hall and The Ritz.
Mary performs as a soloist, orchestral musician, chamber artist and for community outreach work. She loves taking the harp to special needs schools and hospitals and is an artist for Live Music Now and the Concordia Foundation.
Doors open at 7.30 pm. Licenced bar.