Familyartsclub
9 May '19
The Family Arts Club & Skewbald Theatre are bringing family theatre show The Pied Piper - A Ratty Tale to the Greyhound Pub on Saturday 1 June with shows at 11am & 2pm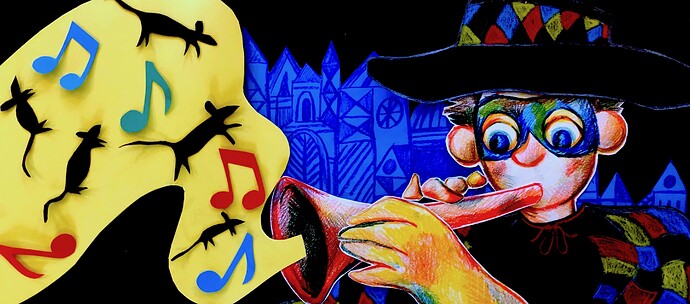 Skewbald Theatre put a modern twist on the classic tale of The Pied Piper of Hamelin. Featuring Interactive Storytelling, Shadow Puppetry, a mischief of Rats, a marvellous musical Superhero and toe tapping tunes this show will have your whole family entertained.
When a new Mayor takes over Hamelin he means business. He wants to make big bucks quick and fast food chains are popping up all over. But very soon the rubbish begins to grow and grow and the jazzy Rat King moves into town with his Rat Pack! When the ravenous rats run wild nobody knows what to do! Can the Pied Piper come to the rescue and rid Hamelin of its rubbish and pesky rats? What will happen when the Piper comes face to face with the Rat King in a daring duel?
All will be revealed when the Pied Piper plays his tune, the rats run, and the mayor dances a merry dance.
For 3+ years. Running Time 45 mins
All Tickets £7.50
Babes in Arms (Under 18 months) Free