SE26.life
19 Feb '19
Continuing the discussion from Consultation on new housing close to corner of Mayow Park [2018]:
Mayow Road Warehouse - Consultation of Proposed Redevelopment
Date: 9th March, 10.00am-2.00pm
Location: Forest Hill School – Main Atrium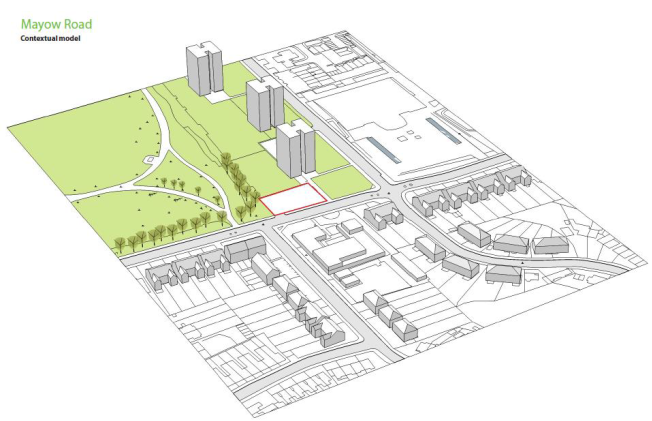 Dear Sir/Madam,
You are being contacted as you have either shown an interest in this development proposal or have been identified as a local interest organisation.
I am contacting you from the London Borough of Lewisham's Strategic Housing team in regards to an upcoming consultation event. This event will present proposals to develop a new residential building in place of the existing Warehouse structure on Mayow Road (north-eastern corner of Mayow Park). The site location is demarcated in red below.
The development will provide 100% new high quality Council homes for local homeless families. It will also deliver a number of supported living homes for residents with learning disabilities and/or autism, helping them to live more independently in Lewisham. This will be supported by 24 hour on site care and support staff.
This proposal represents a commitment by the Council to deliver new and genuinely affordable homes for those in housing need in Lewisham. It also represents a commitment by the Council to transforming care for people with learning disabilities who require greater degrees of support, whilst enabling them to stay in the borough.
If you have any questions please do let me know, otherwise I hope to see you in a few weeks' time. Many thanks
Kind regards,
Andy McVitty
Housing Delivery Manager & Off-site Manufacturing Lead
London Borough of Lewisham
Laurence House
SE6 4RUPLA